BUSINESS ADMINISTRATION
WITH PRACTICUM
Throughout this one-year post-secondary diploma, you will develop skills that are critical to running business operations efficiently and effectively including marketing, finance, organizational behavior, and business strategy.
Program Description
The Business Administration program acts as a pathway into employment by teaching students the core skills they need to enter one of the following roles: accounting manager, financial administrator, office services coordinator, financial planning and analysis manager and budget analyst. The program is design for students wanting to boost their career in the business sector and develop skills which are critical to advancing in the industry. Learn and develop your knowledge through a highly practical and dynamic program.
Why study this program?
This diploma will equip you with skills and knowledge needed to kickstart your career in the Business sector teaching you everything from the fundamentals of business process management through to strategic decision-making. By the time you complete this program, you will be able to demonstrate knowledge of all aspects of business administration; utilize process management tool suites; create and maintain business reports; understand strategic planning and much more.
Campus:
Vancouver
Qualification: Post-Secondary Diploma
Program Duration:
Total Duration: 31 Weeks | 600 Hours (Includes 1-Week Scheduled Break)
Academic: 24 Weeks | 480 Hours
Placement: 6 Weeks | 120 Hours | Practicum
Admission Requirements:
Requirements: 
These CWRG programs are available to residents of BC who are Canadian Citizens, Permanent Residents, or Protected Persons. Applicants will be asked to provide evidence of residence and status in BC. Filling out the interest/inquiry form does not guarantee a seat in the CWRG program. You will need to fulfil other criteria before gaining acceptance into the program.
Here are the requirements for admission to CWRG programs: 
A. CCTB Admissions Requirements
Completely fill out the CWRG Program Application Form (QR Code Below)
Provide evidence of English Proficiency (English 12/Communications 12 with at least a C grade/Post-secondary diploma)
B. CWRG Program Admissions Criteria
Evidence and documentation of residence and status in Canada
Must be at least 16 y/o
Evidence of precarious employment/unemployment
Completed Participant Information Form (after fulfilling CCTB Admissions Requirements)
Once all of these admissions criteria are met, you will be sent program joining instructions and a final letter of acceptance.

Note that incomplete forms will not be processed. Submitting a false claim or a fraudulent application will result in automatic dismissal from the institution. Send an email to cwrg@canadianctb.ca for any questions. Due to a high volume of applicants, responses to your questions may take between 5-7 business days
CWRG Program Application Form (QR Code Below):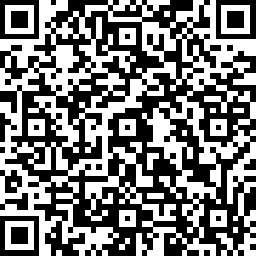 Career Opportunities:
This program prepares students for the following career occupations:
• Business Manager: These managers will often be in charge of one department in a company and will ensure that all business objectives are being met. 

• Project Administration Officer: A Project Officer is responsible for overseeing projects from start to finish. The job role involves developing and managing strategies for projects that will eventually contribute to the business' overall success.

• Administration Officer: As an Administration Officer, you will be the point of contact for all employees within the organization. You will also be responsible for providing administrative support and managing employees' queries. 
• Officer Services Coordinator: As an officer in an organization, you will coordinate the various departments, creates schedules and manage other supervising staff members.  
• Financial Administrator: A Financial Administrator is hired to organize the finances of an organization. In addition, financial planners take care of the savings and investments of a company and assist in financial decision-making in order to reach the desired goals and maximize profits. 
• Human Resources Administrator: These administrators develop, put into place and manage HR policies and plans. You will be in charge of people in an organization in a way to help their business gain a competitive advantage.  
• Business Services Officer: Similar to a project officer, business officers provide administrative and project support to particular departments and functions within an organization.  
The average Business Administration salary in Canada is $54,257 per year or $26.08 per hour. Entry-level positions start at $36,000 per year while most experienced workers make up to $82,000 per year. 
Intake and Schedule:
Intake Date: December 5th, 2022

Monday - Thursday (Evenings)

5:00pm - 9:00pm
Fully Funded Program
Inquire by contacting cwrg@canadianctb.ca
Program Courses Include:


Fundamentals of Business Communication
This course offers a case-oriented, problem-solving approach to Windows and for learning Microsoft Word and Excel.


Windows: Students will explore the fundamentals of Windows to develop the skills necessary to work effectively within this operating system.


Microsoft Word: Students work with both basic and advanced features while creating a variety of documents such as letters, memos, forms, and reports.


Microsoft Excel: Students explore both basic and advanced features while creating a variety of documents such as budgets, marketing and sales reports, forecasts, and statistical tables.
Principles of Accounting 
In this course, emphasis is placed on analyzing and recording business transactions using the rules of double-entry bookkeeping. In addition, adjusting journal entries and everyday transactions for both service and retail businesses are recorded and coupled with the preparation of basic financial statements. 


This course also provides a practical introduction to computerized accounting. Students learn not only how to set up a computerized accounting environment, but also to convert a manual accounting system to a computerized system. Students will be working with a variety of business simulations providing hands-on experience with all aspects of work transactions in the general, payables, and receivable ledgers.
Business Environment 
The aim of this unit is to provide students with an understanding of different organizations, the influence of stakeholders and the relationship between businesses and the local, national, and global environments. In this unit students will consider how different market structures shape the pricing and output decisions of businesses, as well as other aspects of their behaviour.
Managing Financial Resources
This course's aim is to provide learners with an understanding of where and how to access sources of finance for a business and the skills to use financial information for decision making.
Organizations and Behaviour
The aim of this course is to give learners an understanding of individual and group behaviour in organizations and to examine the current theories and their application in managing behaviour in the workplace.
Marketing Principles
This course aims to provide students with an understanding of concepts and principles that underpin the marketing process. Students also explore the impact of the marketing mix elements on marketing decision making and develop marketing strategies based on the marketing objective.
Business Decision Making
This course provides students with the opportunity to develop techniques for data gathering and storage, an understanding of the statistical tools available to create and present useful information, in order to make business decisions. Students also use current technological tools to produce and analyze information.
Research Project
In this course students develop skills to independently enquire by designing and conducting a research based on their research proposal relevant to the program and profession. Students also use the relevant research analysis tools and techniques to critically analyze and disseminate the data collected to make relevant recommendations, create report and present their findings.