Global data creation is expected to reach an astonishing 180 zettabytes by 2025, according to Statista. Storing such a large amount of data is no longer possible on a computer hard drive, therefore businesses require more practical solutions to be able to store large amounts of information that can be easily accessed.
This is when cloud computing comes into the picture, where data is stored over the internet instead of a computer hard drive. We make use of cloud computing in our everyday life in the form of Google Drive, making it easier to store images, videos and documents without affecting the internal storage of a mobile. The same applies for OneDrive and iCloud, which are equally as popular and only require a strong internet connection to be able to access your files and information.
Every business relies on cloud computing and, therefore, has to stay updated with the latest trends in this field.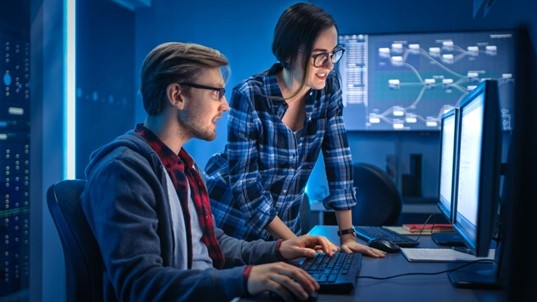 Use of cloud computing
Every organization makes use of cloud computing for a variety of purposes such as disaster recovery, data backup and virtual desktop. Different industries use cloud computing in different ways, such as video game makers use it to deliver games to worldwide customers.
Over-the-top media platforms, like Netflix, use it to bring shows to a global audience, while financial service companies use it for real-time fraud detection and prevention. The core function of cloud computing is to deliver various types of services over the internet.
Businesses enjoy several benefits of cloud computing, including better collaboration, productivity and cost efficiency. On-premise setup of a business is costly and if you scale up, it is difficult to scale down as the company has to pay heavy maintenance costs. However, with cloud computing, you get better scalability as you can expand business virtually using a payment model that charges as per usage. It also gives you better provisions to scale up and down when required.
Types of cloud computing
There are two popular types of cloud computing that a business can choose depending on its suitability and budget - public cloud or private cloud.
Public cloud
Public cloud computing service gives you a digital space that you share with others. Development systems and web servers make use of this model, allowing you to pay according to the number of hours you use the cloud service. Additionally, it allows employees in a company to access the same application from different branches.  
Private cloud
Private cloud computing services are mostly used by larger organizations who look for highly secure cloud space to protect sensitive data, such as consumer information. As the name suggests, this type of digital space only belongs to the business that has full control and knows who is accessing the data. Private cloud computing also comes with strong firewall protection.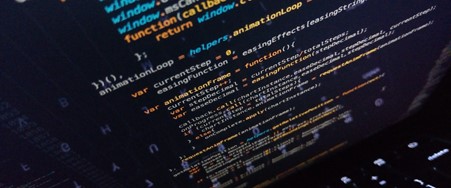 Cloud Computing Trends of 2022
As technological changes impact the entire business landscape, there is a need for enhanced cloud computing trends that can tackle threats like cyber attacks and provide new solutions for complex organizational needs.
Recovery solutions
If you are running a business, then you have to prepare to face issues like data outages and system failure. Even worse are cyber-attacks that have a significant impact on a company, bringing down its brand value and causing a financial setback. Even issues, like servers crashing, cause loss of critical files. To prevent such issues, cloud-based backup and disaster recovery is used where the system maintains copies of electronic records for additional security.
Hybrid/Multi-Cloud Solutions
Hybrid cloud computing solutions refer to a combination of private and third-party cloud services which offers flexibility to the organization at a reduced cost. Therefore, smaller firms and growing businesses can make use of it. Having two different cloud services allows the workload to move in two different environments. Hybrid cloud solutions come with enhanced security, customized capabilities and consistent server reliability. Tech brands like Amazon and Microsoft are already investing in this cloud model.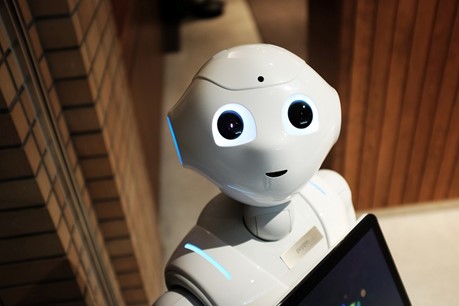 Artificial intelligence being integrated with cloud computing is another trend that is becoming increasingly popular. This technology allows big data to be processed easily and business processes to run more smoothly.
AI also automates processes allowing organizations to manage them more intelligently. Due to the smoother workflow and efficiency, an IBM study has shown that 65% of organizations have AI as part of their work strategy.
Interested in making a career in the technology industry? Check out the software developer in test practicum program offered by The Canadian College of Technology and Business (CCTB).
This program will teach you necessary skills for numerous career options, ranging from software testing engineer to software technical architect. This post-secondary diploma also involves work experience, which covers 20% of the program duration. This ensures that students are fully prepared for all business situations.
Click here to learn more.
FAQs
What career options can I pursue with a software developer in test practicum program?
This program by CCTB gives you relevant knowledge and skills for entry level job roles as a software developer in any sized organization. You can pursue multiple different job roles after completing this program such as application architect, computer software engineer and software technical architect. You can also choose to study further and pursue other programs like a diploma in cybersecurity analyst practicum or database developer analyst practicum.
Is Vancouver an affordable place to stay?
Vancouver is a beautiful city and home to many international students, but despite being popular, it is far more affordable than places like New York or London. Students will find cost-effective living, transport and food options in Vancouver. You can read more on this here.