CYBERSECURITY ANALYST WITH PRACTICUM
Develop the skills you need to become a successful Cyber Security Analyst with CCTB's one-year post-secondary diploma and gain the knowledge of operating systems, data management and general system communications


Program Description
Studying Cyber Security Analyst (Practicum Program) will equip you with the skills and knowledge to enter several different roles including systems security planner, internet systems administrator, computer network manager, systems implementation manager and network administrator. This program is designed for individuals keen to begin their career as a Cybersecurity Analyst, this diploma will set you on the right path. Develop your IT skills to enter this dynamic and opportunity-filled sector.  
Why study this program?
This program will prepare you for taking on the complex challenges within the field of Cybersecurity. Through a range of presentations, assessments, and assignments you will develop an expert knowledge of the field enabling you to access a range of career opportunities.
Campus:Online Delivery 
Qualification: Post-Secondary Diploma
Program Delivery:
Admission Requirements: 
Requirements: 
These CWRG programs are available to residents of BC who are Canadian Citizens, Permanent Residents, or Protected Persons. Applicants will be asked to provide evidence of residence and status in BC. Filling out the interest/inquiry form does not guarantee a seat in the CWRG program. You will need to fulfil other criteria before gaining acceptance into the program.
Here are the requirements for admission to CWRG programs: 
A. CCTB Admissions Requirements
Completely fill out the CWRG Program Application Form (QR Code Below)
Score at least 80% in the

 

Technical Knowledge Assessment

 

test (Link Contained within the CWRG Program Application Form)
Provide evidence of English Proficiency (English 12/Communications 12 with at least a C grade/Post-secondary diploma)
B. CWRG Program Admissions Criteria
Evidence and documentation of residence and status in Canada
Must be at least 16 y/o
Evidence of precarious employment/unemployment
Completed Participant Information Form (after fulfilling CCTB Admissions Requirements)
Once all of these admissions criteria are met, you will be sent program joining instructions and a final letter of acceptance.

Note that incomplete forms will not be processed. Submitting a false claim or a fraudulent application will result in automatic dismissal from the institution. Send an email to cwrg@canadianctb.ca for any questions. Due to a high volume of applicants, responses to your questions may take between 5-7 business days. 
CWRG Program Application Form (QR Code Below):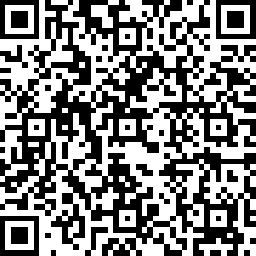 Career Opportunities:
This program prepares students for the following career occupations: 
Network Security Analyst
Business Systems Analyst
Penetration Tester
Network Systems Engineer
Systems Security Analyst
Computer Analyst
Network Support Technician
Intakes:
November 28th, 2022
Fully Funded Program
Inquire by contacting cwrg@canadianctb.ca
Program Courses Include:

Introduction to Cybersecurity
This course is designed to provide learners with basic knowledge of the cyber world. The module will enable students to understand the principles of cyber-attacks, Darknet, Hackers' motivations and various advanced technologies.
Computer Networks
This unit will review the structure of the personal computer basic concepts in data communications, the 7 layers model, working with SERVER 2019, remote and direct access and VPN.
Communications, Operating Systems and Data Management
This unit focuses on advanced computer communication topics such as monitoring and analyzing network traffic, operating systems (with emphasis on Linux and Windows) and data archives management and development (including Structured Query Language (SQL) and Mobile-cyber).
Programming Languages for Cybersecurity
This unit will include web technologies, basic HTML development. In addition, students will learn Python code development and basic programming with python.
Concepts and Practical Implementation of Encryption
This course will focus on the technology of cryptography and the available techniques, limitations and problems commonly encountered. It covers the theory and application of methods available to secure information, computers and networks, as well as legal issues involved with cryptography.
Information Security in the Cyber World
In this course students will learn several topics. First, they will become familiar with various types of scans- networks, sites, computers and vulnerabilities for attacks. This module will also cover weaknesses in information security (hardware, software, and infrastructure) and data and cyber protection technologies, tools and leading companies.
Penetration Testing
This course is designed to provide learners with basic skills to conduct and build penetration testing infrastructure that includes all the hardware, software, network infrastructure, and tools needed to conduct a penetration test
Hackathon
This unit will cover tactics for managing and synchronizing a multiplayer cyber event: SOC, NOC, ISP, MSSP, and communication strategies as a tool to manage and prevent a crisis during cyber-attacks.